50,000+
feedback projects completed since 2005. Partner with the leader in experience and features.
560+
report customization and branding options help you communicate your survey results effectively.
100+
languages supported. Run feedback projects in multiple languages and regional dialects simultaneously.
What customers are saying about EchoSpan





5-star Capterra Customer Rating
Liz V.
Principal, Organization Effectiveness


"They've delivered the perfect balance of neither too much nor too little functionality in their 360 feedback software, which makes it particularly ideal for mid-market clients. Additionally, I can't say enough about the professionalism of their project management team."

Marisa C.
Director, Talent Management


"I can't say enough good things about the EchoSpan 360-degree feedback tool! The platform is flexible, intuitive, and easy-to-use. The user interface is simple and attractive, and the feedback from our users—primarily senior-level business leaders—has been overwhelmingly positive."

Shawn D.
Consultant, Leadership Development


"I have been completely satisfied with EchoSpan because (1) the product is great and gets regular updates to make it even better and (2) the level of support is outstanding. Any time I had a question or problem I couldn't resolve on my own I got knowledgable, quick support from the EchoSpan team. These two factors make it really easy to refer others to this product."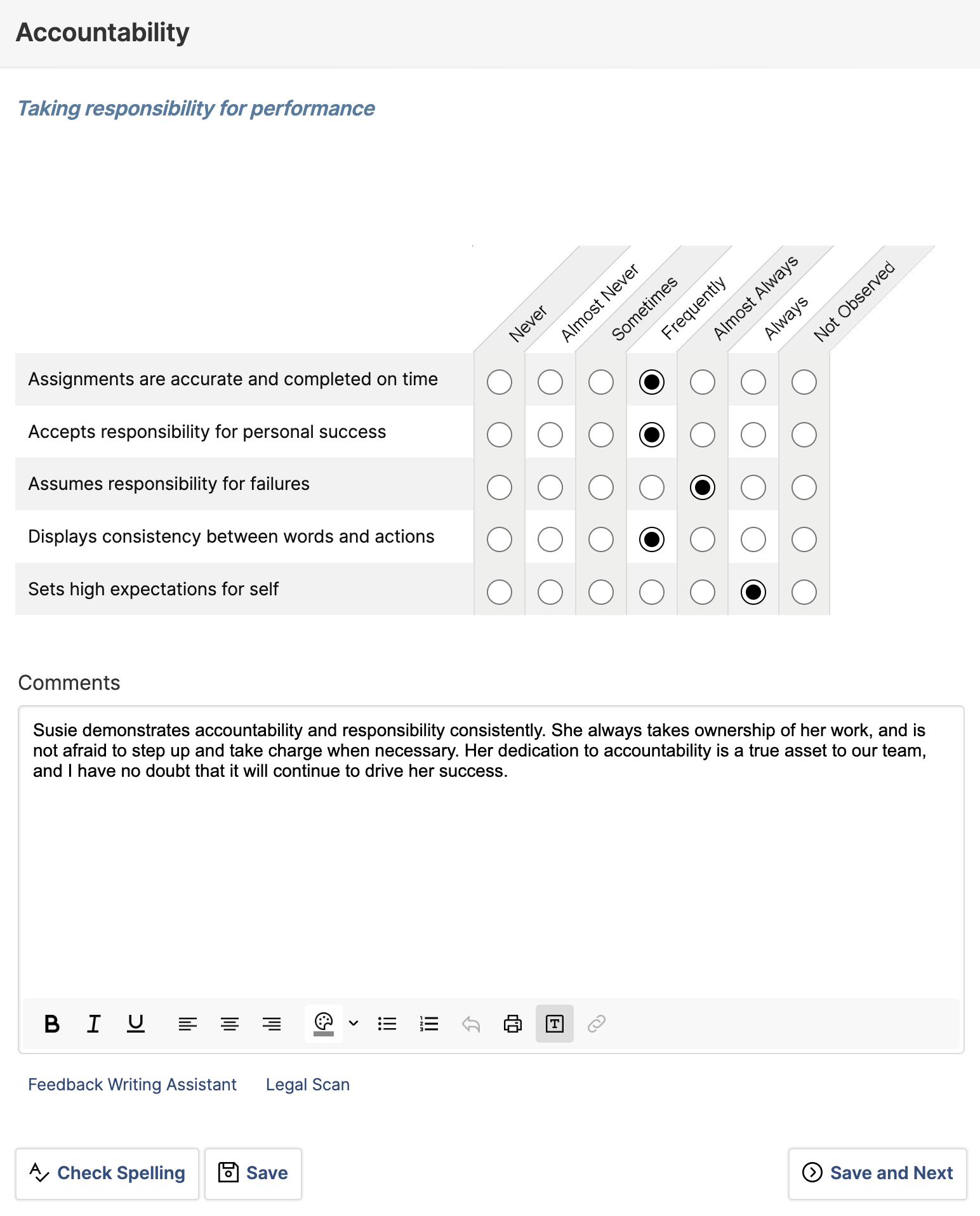 We put you in control
With EchoSpan, you can easily customize every aspect of your employee feedback program. Use our competency library as a starting point, or, import your own review competencies, items and rating scales. Modify email messages, report contents and project schedules with a click.
Simple user interface
Your employees won't need a minute of training to effectively use our tools. If they are familiar with a web browser, they will dive right in. Help is available for those that need additional support.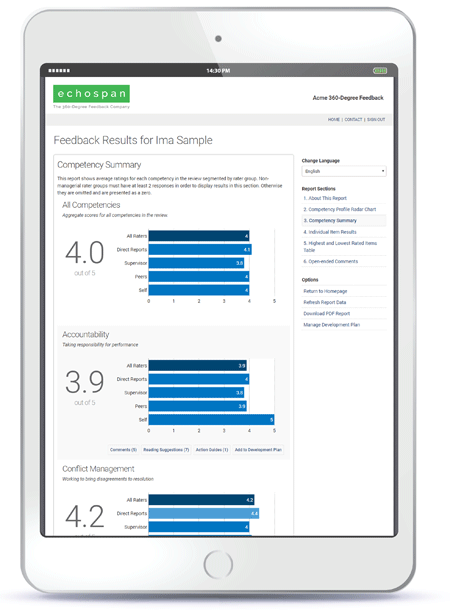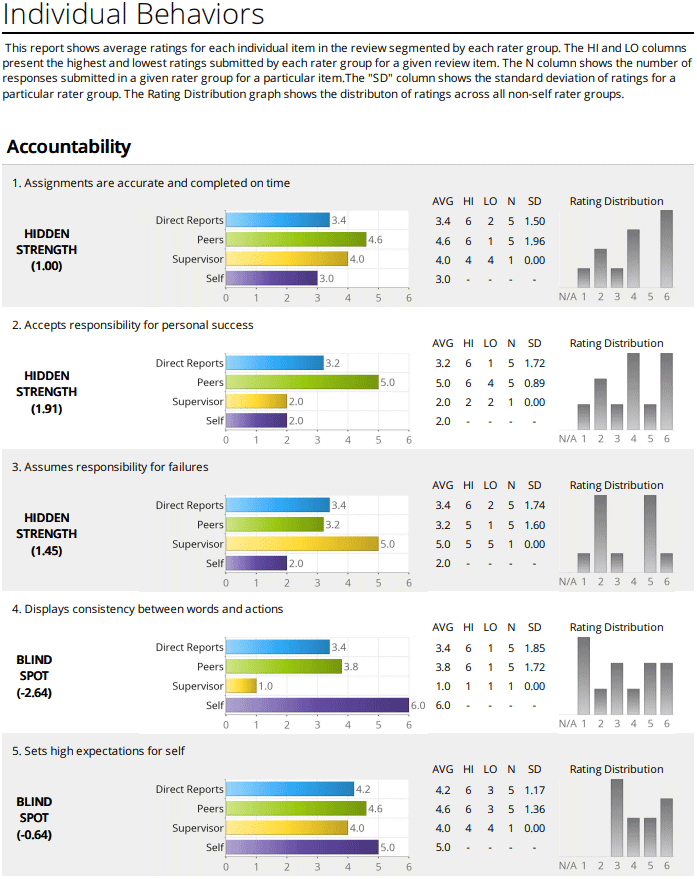 Flexible, unlimited reports
EchoSpan's 360-degree feedback reports are bright, clear and easily understood. Customize your reports or select a ready-to-use template from our library. We don't charge "per report" so you can run reports as often as you like.
Lots of Unique and Helpful Tools
Useful features you won't find on any other 360-degree feedback platform

Feedback Writing Assistant
Helps raters craft personalized, written feedback in three clicks and without typing.

At-Rest Data Encryption
Data in all accounts are protected by the best in enterprise-grade encryption technology.

Development Planner
After the feedback process, create and manage employee development plans online.
Let's get started
Book a meeting with an EchoSpan Client Manager to discuss your project