A turn-key, co-branded 360-degree feedback platform for consultants and coaches.
Rather than deal with the hassle of developing your own feedback or performance management platform, we provide a highly-customizable, branded and reliable one for you. We can even set up projects on your behalf and help make sure your clients are supported all the way through. It's like having your very own performance management development and administration department.
Tailored to your company & clients
Organize clients by project or create sub-accounts for individual customers
Customize project content and workflows. Use our review content, your clients' or your own
Provide your clients administrative access to manage projects autonomously
Branded for you or your client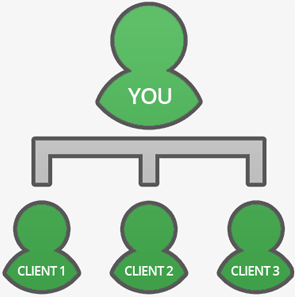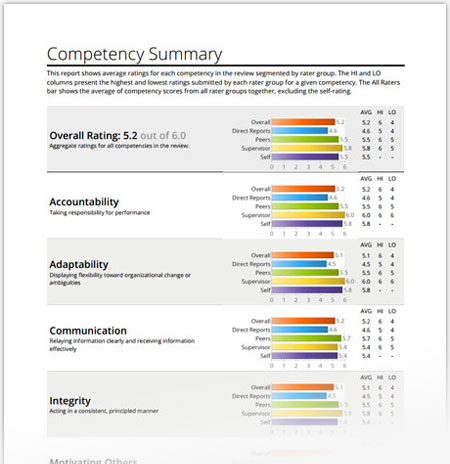 Powerful, flexible reports
Personalize feedback report layout and content for each project or customer
Automate report generation and delivery
Add pages of developmental or introductory text
Automated project management
Go hands-free with the EchoSpan Project Autopilot. Let the system manage project events for you
Schedule reminders and report delivery
Receive email alerts when project milestones occur
Run multiple project schedules across clients and projects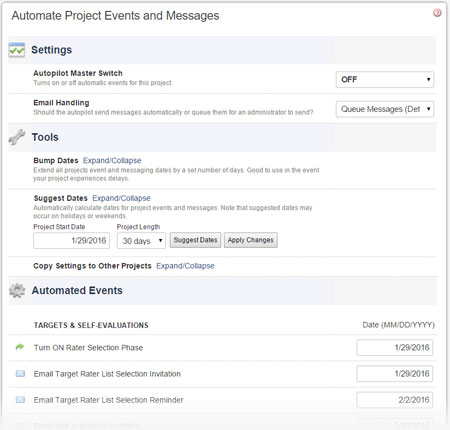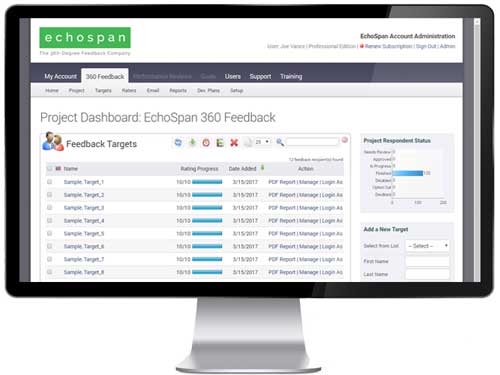 A proven, modern & reliable tool
Compatibility with iPad and other mobile devices.
On-demand reports that are easily customized and available in a variety of formats.
Run customized reviews in more than 140 languages.
Partner with a leader. EchoSpan has more than 1.8 million users worldwide across thousands of clients and dozens of industries.