360-Degree Feedback Languages
Administer feedback reviews in more than 100 languages.
The EchoSpan tool allows you run 360-degree feedback reviews and reports in multiple languages simultaneously. You can use your own translations or let us translate for you. Languages marked with a star icon

are translated using
Neural Machine Translation
technology for greater accuracy when translating to or from that language and English.
Complete flexibility
You can apply automated or custom translations for review items, competencies, rating scale labels, relationship groups and reports, as well as the user-interface elements.*
Administer projects in up to 11 languages simultaneously
Automated translations require only one click to setup
Customize translations for regional dialects*
Copy translations from one project to another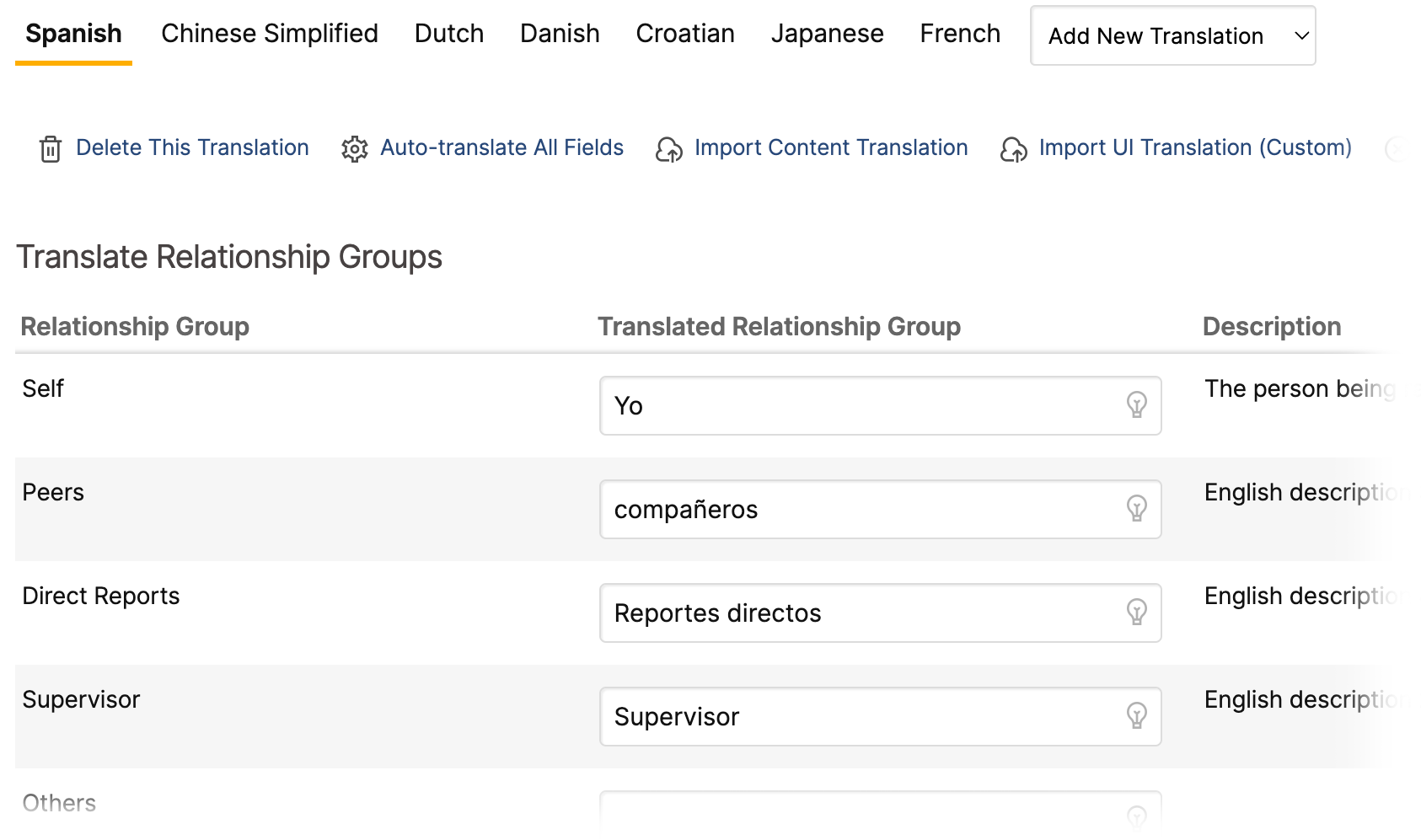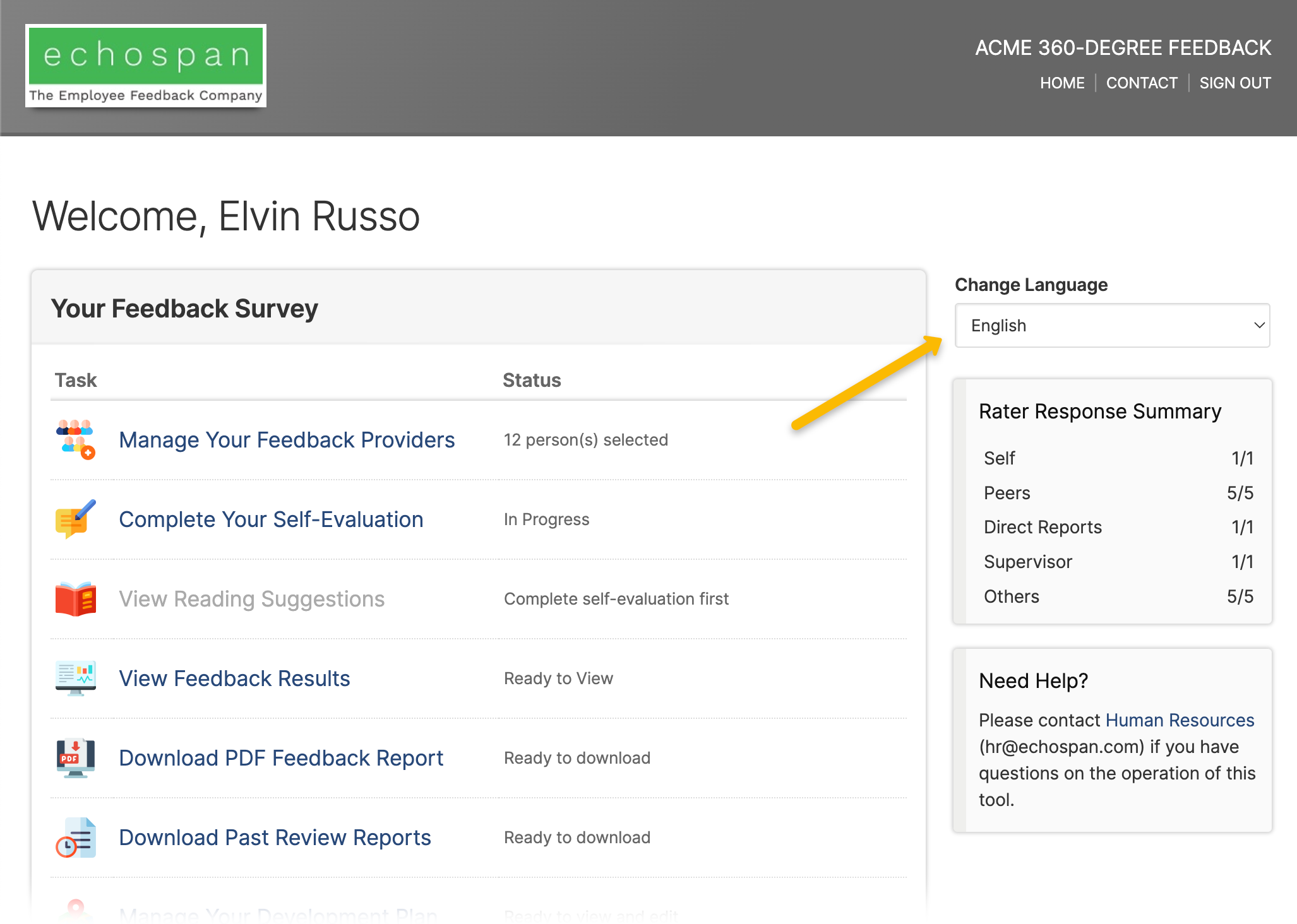 Automatically translate review comments
With our Enterprise Edition tool, you can choose to automatically translate open-ended feedback commentary from one language to another. Comments that are automatically translated are flagged so it's clear to the reader that they are not original.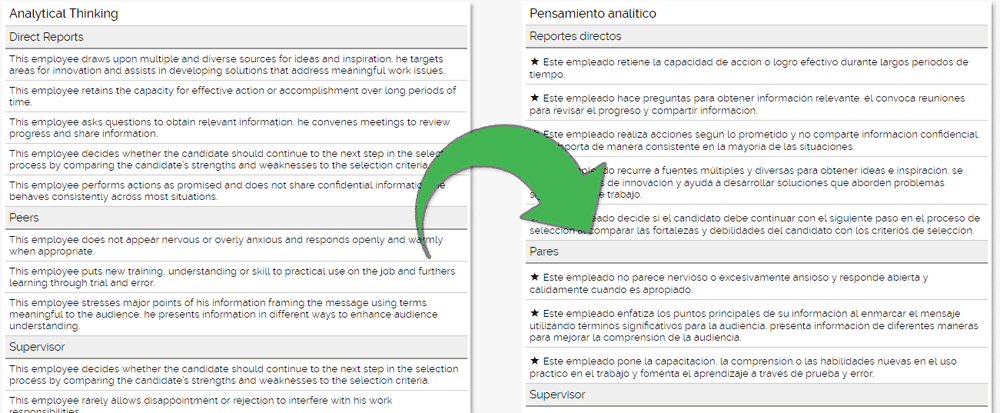 Multi-language reports
and interactive dashboards
Reports can feature custom or automated translations
Create report templates for each language used in your project
Apply custom translations to introductory, instructions and welcome text
Adapt report content for regional dialects*
Output reports as PDFs or interactive dashboards
*Available in the Enterprise Edition.
Automated translations are available in the Professional edition.
Both editions allow you to apply your own and/or automated translations to review questions, competencies, rating scales and relationship groups.