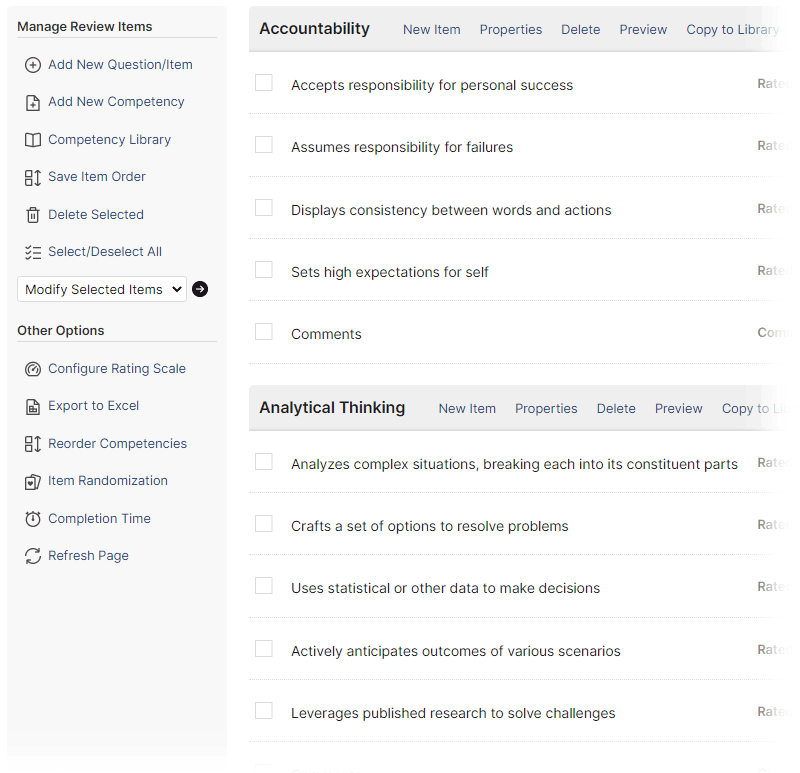 Limitless flexibility
Every aspect of your 360-degree feedback review is customizable. You can use our proven competency library as a starting point, or, import your review competencies, items and rating scales.
Intuitive web-based system
Managing a 360-degree feedback process couldn't be simpler. Visual dashboards give you real-time project status information and control over every detail.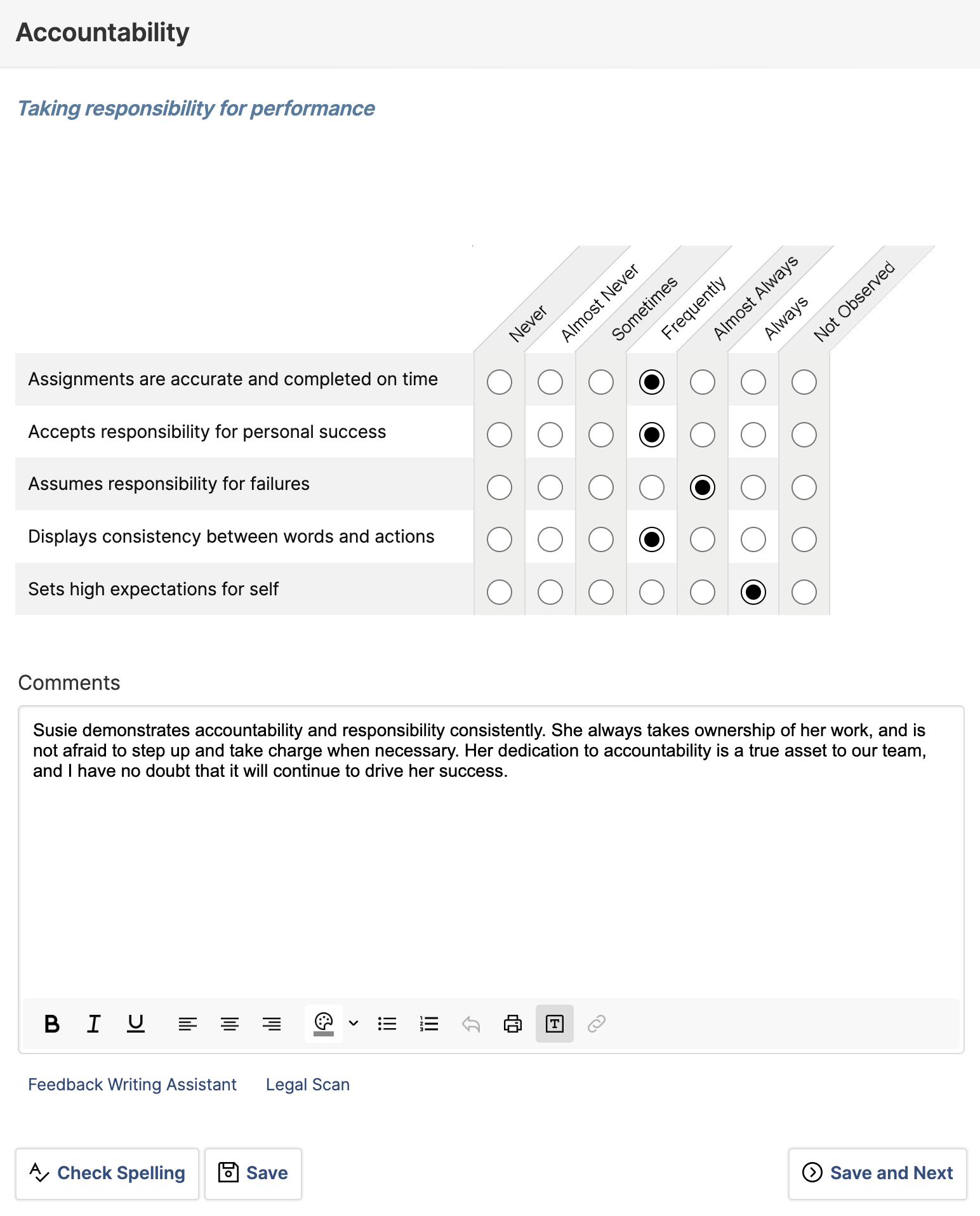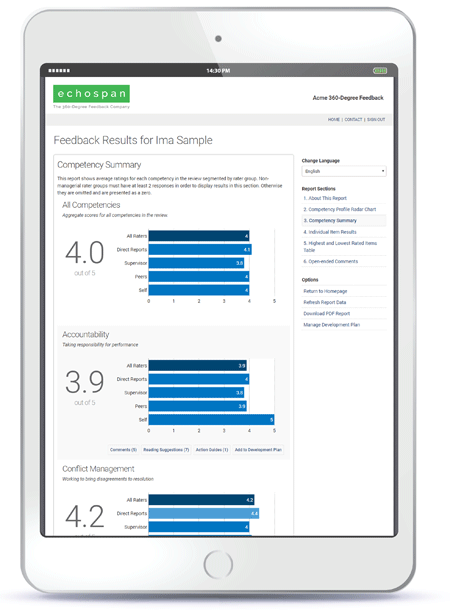 Simple user interface
Your employees won't need a minute of training to effectively use our tools. EchoSpan is browser-based so there's nothing to download.
Meaningful reports
EchoSpan's 360-degree feedback reports are bright, clear and easily understood. Customize your reports or select a ready-to-use template from our library. We don't charge "per report" so you can run reports as often as you like.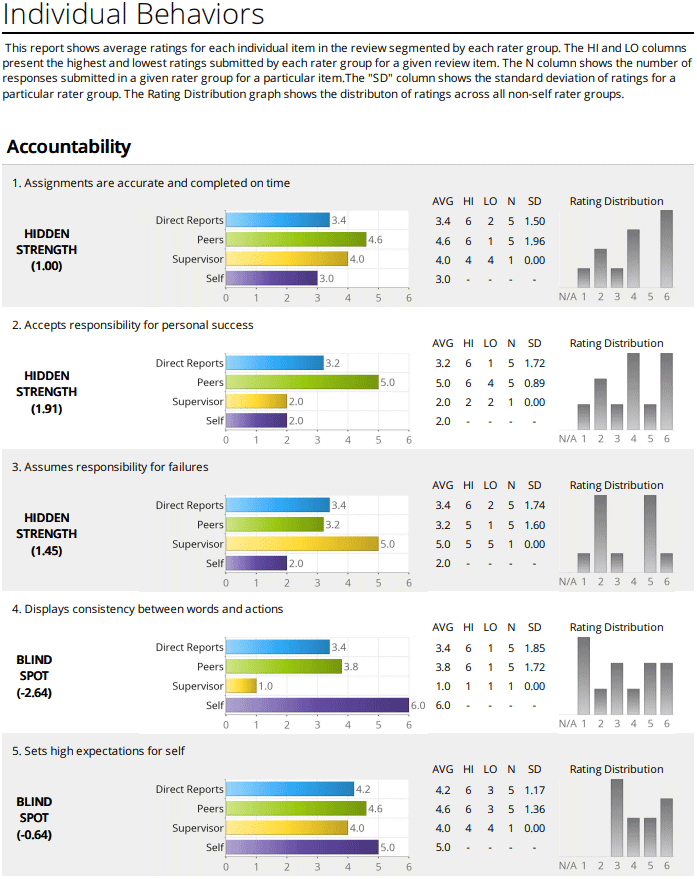 Development planning
With the integrated Development Planning Module, your employees can build and manage professional improvement plans based on the results of their 360-degree feedback survey.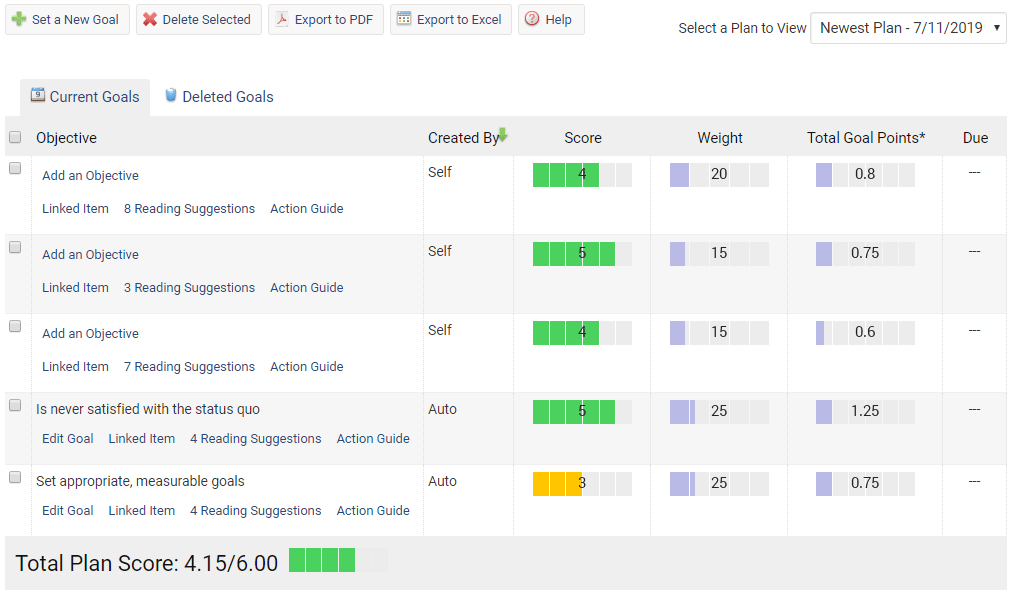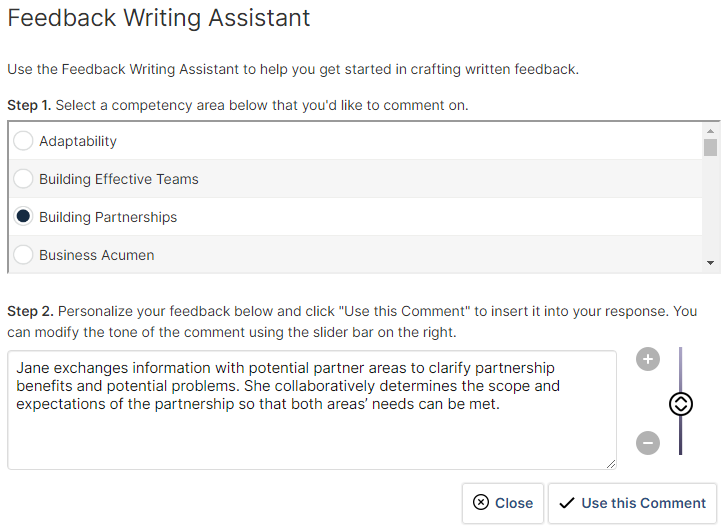 Unique, helpful tools
EchoSpan features unique tools you won't find anywhere else, and that your users are sure to love. We make regular enhancements, so you'll find something new all the time.