Free 360-degree Feedback Survey
Run your own completely free, customizable 360-degree feedback survey.
Whether you need to run a 360-degree feedback survey on yourself, or you just want to try out the EchoSpan feedback tool, we have you covered. Here, you can run a single, customizable 360-degree feedback survey for free. Just follow the instructions below and we'll email you information on setting up and running your own 360-degree feedback survey. You will be able to select the competencies you want to receive feedback on and then select the individuals to provide you feedback. Once responses have been received, we'll automatically create and send you a feedback report.
Step 1: Enter your contact details
Enter your contact information into the form to the right. When you submit the form, we'll create your 360-degree feedback survey and send you an email explaining the feedback process. You'll then be able to select competencies and raters (individuals that provide feedback).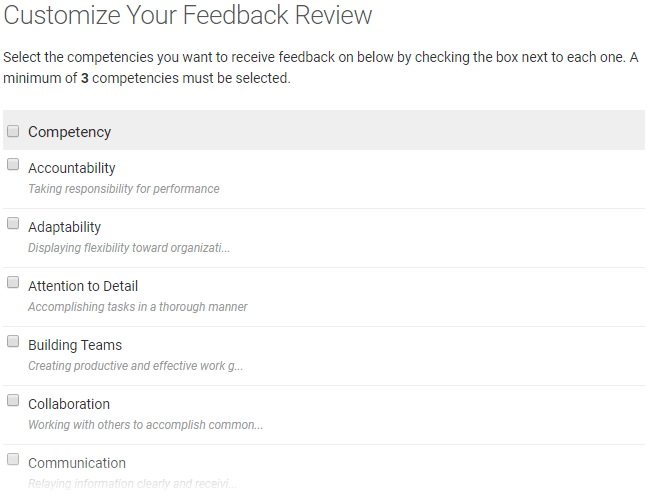 Step 3: Enter feedback raters
In this step, you'll enter the name and email addresses of the individuals that will provide you feedback (raters). Once you complete your list, the system will send each of them an invitation email explaining the 360-degree feedback process along with instructions on how to access the feedback tool.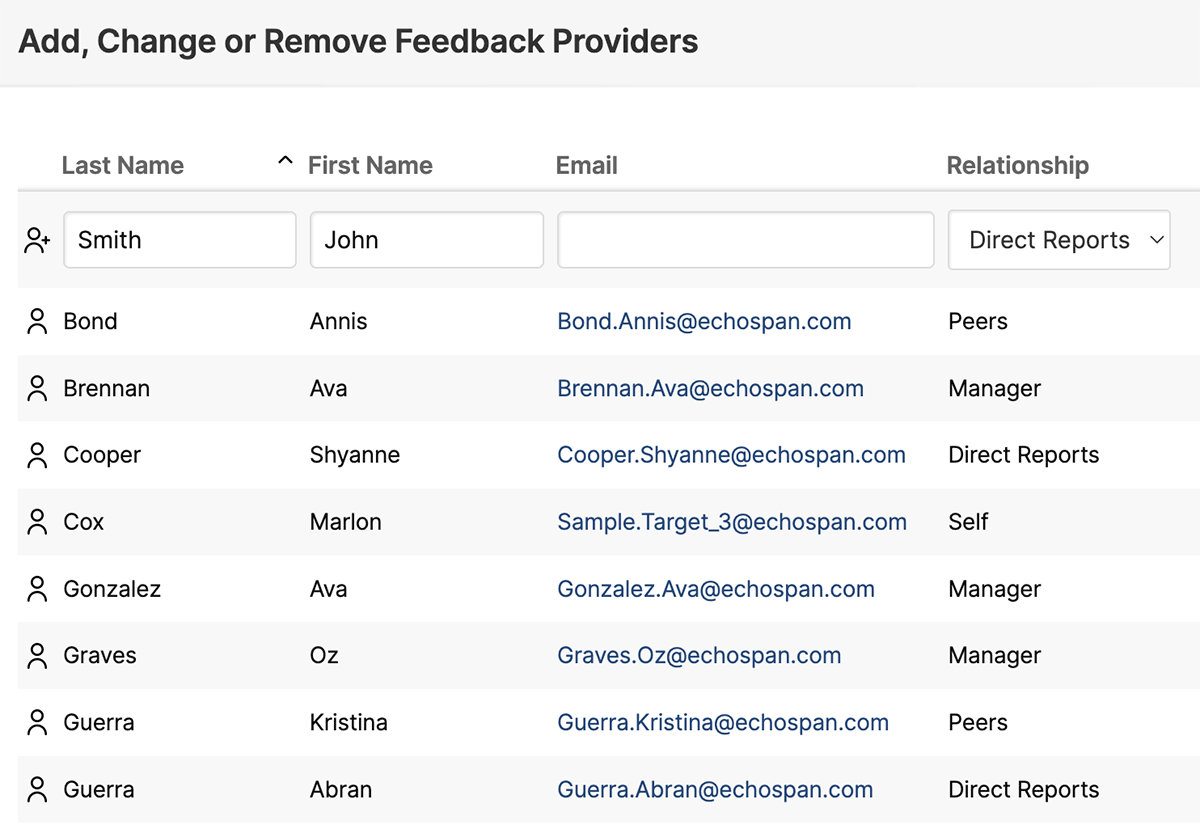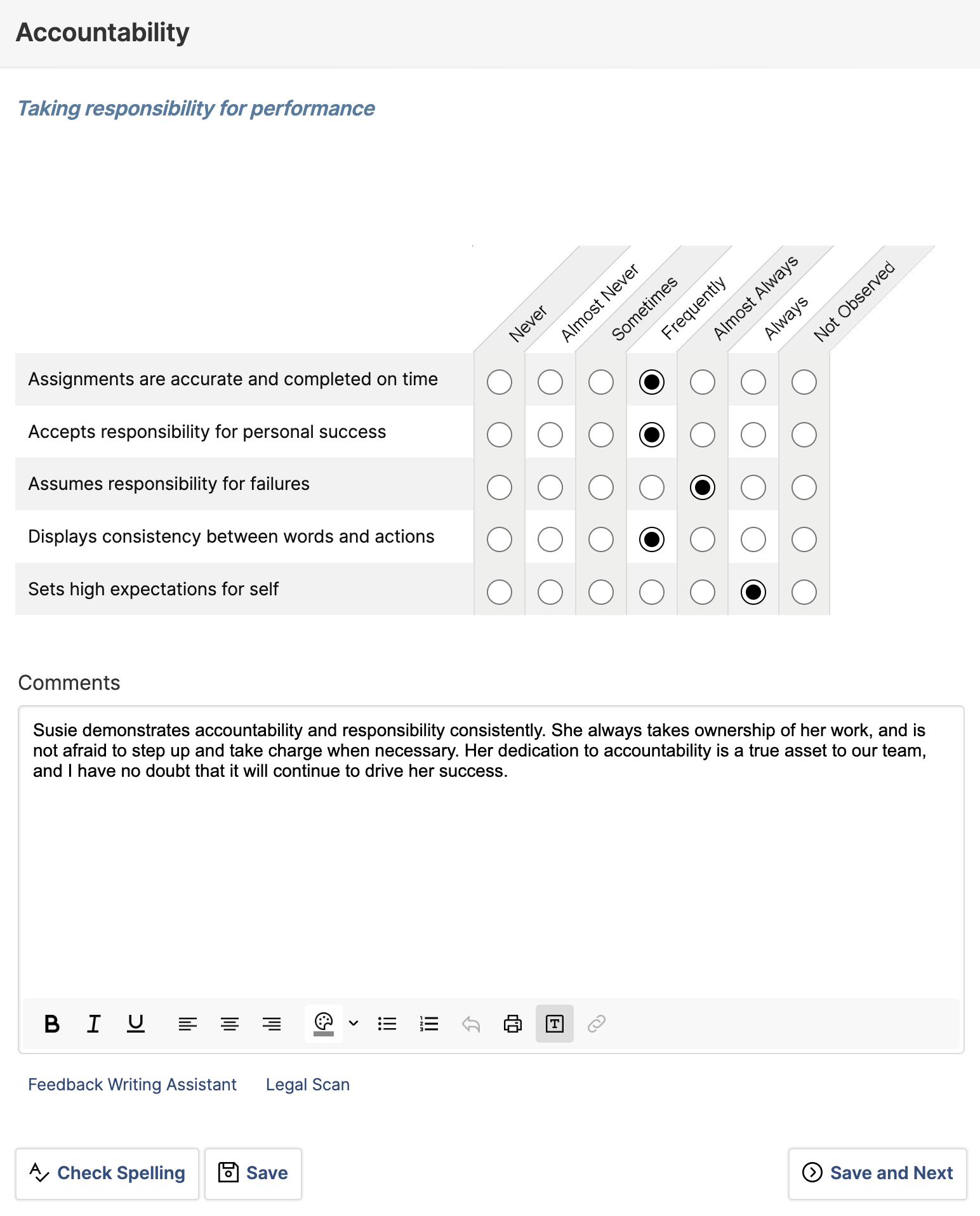 Step 4: Gather feedback
Your raters will be given 14 days to complete the survey. They can provide feedback via a PC or mobile device using only their browser. No software download is required. A reminder will be automatically sent to raters that have not completed your survey after 4 days.
Step 5: View your report
Once at least 60 percent of your raters have completed the survey, we'll send you your feedback report via email. Your report will include details quantitative results as well as commentary provided by your raters.
Note that in order to preserve rater anonymity, we require a minimum of 3 responses from your Peers and Direct Reports in order to display results.