Empower Employees to Initiate Feedback with EchoSpan
EchoSpan Company Blog
Blog Home
» Empower Employees to Initiate Feedback with EchoSpan
EchoSpan offers the ability for employees to request 360 feedback via self-enrollment in support of their ongoing development. Managers can also enroll their direct reports to receive this valuable feedback.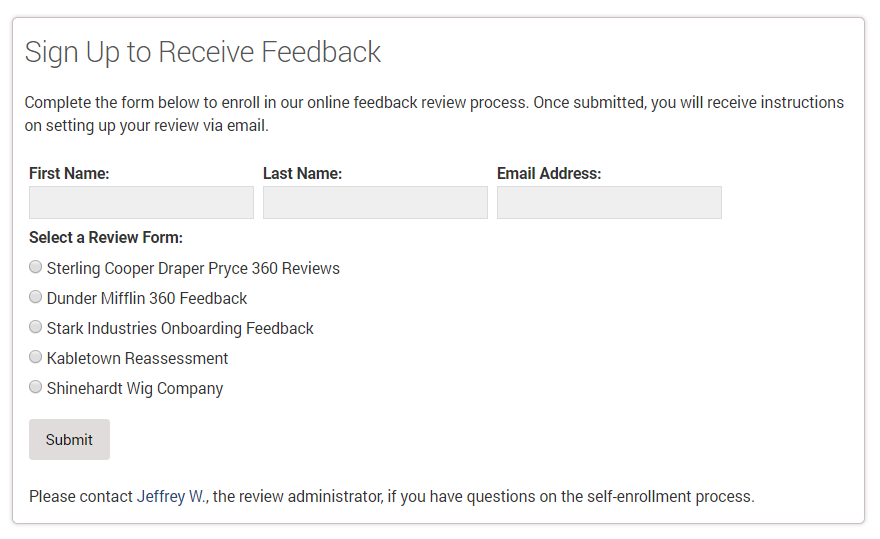 Review criteria can be pre-set by an administrator, or it can be selected by the reviewee to target specific areas of focus.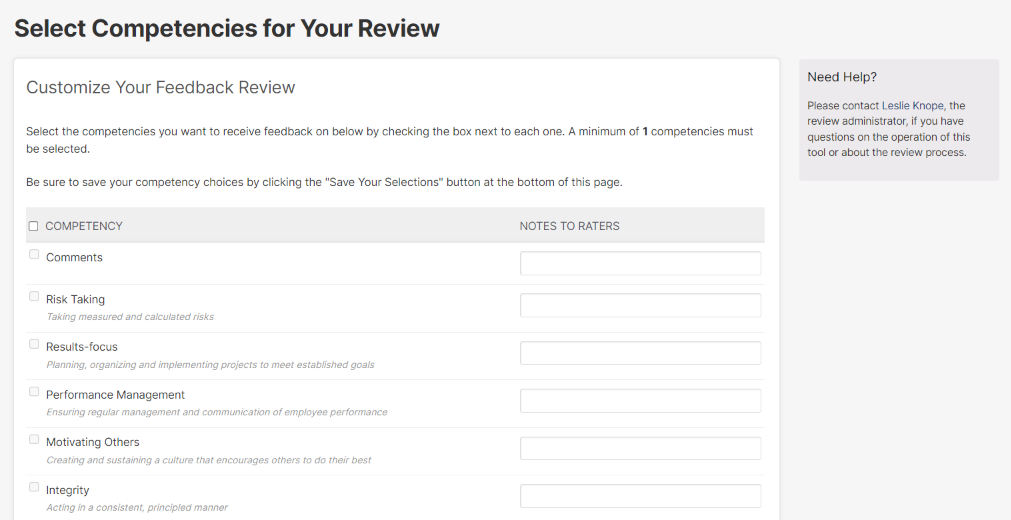 These options empower individuals who want to focus on professional development outside of standard review cycles. As reviews are completed, the results can be delivered with suggested learning resources based on the responses to the individual's review. With automation, setup for this type of review is streamlined and allows project administrators to be hands-off as they focus on other programs.
Self-Enrollment Reviews: employees can enroll in reviews that leverage EchoSpan's competency library or your organization's custom criteria. The reviews can also be automated to allow Targets to select their own competencies and Raters and send out invitations. The platform can send reminders to Raters whose reviews are not complete, and even distribute reports to Targets and/or Managers when feedback is complete.
Manager-Initiated Reviews: this option allows Managers to enroll their employees to receive feedback. Managers can also select the Raters for their employees reviews and initiate the reviews once the list is complete. This workflow is helpful to managers as they work to train and develop employees to refine their professional skills and advance within their organization.
Development and Learning Resources: Learning resources can be presented to users on their dashboard as well as reports once their review is complete. The logic for presenting resources can be determined by the administrator. EchoSpan has a library of resources that connect users to Harvard business review articles, as well as action guides that correspond to EchoSpan's comprehensive competency library. EchoSpan also has a widget that allows your organization to manage custom learning resources suggested to users based on the scores from their review. These resources can include industry articles, training courses, videos and more.
As you work with employees to stay engaged and focused on professional development, EchoSpan can help with unique feedback configurations. For more information on how to set up these workflows and other beneficial features, please reach out to our team at contact@echospan.com.
Last updated: Tuesday, September 20, 2022
311