Free 360 Feedback Options
EchoSpan Company Blog
If you're interested in implementing an employee feedback and development program but not sure where to begin, EchoSpan has you covered. We offer options that allow you to experience our platform as a feedback recipient, as well as a program administrator; enabling you to gain a robust understanding of our system's benefits and functionality prior to making a commitment.
With our free 360 offering, you can enroll in a customizable 360-degree feedback review at no cost. Just follow the instructions to sign up and we'll email you information on setting up and running your own 360-degree feedback survey. You will be able to select the competencies you want to be rated on and then nominate individuals to provide you with feedback. Once responses have been received, we'll automatically create and send you a feedback report. Our reports are bright, clear and easy to interpret, but we also offer coaching services with our paid programs for individuals looking to gain additional insights and development support.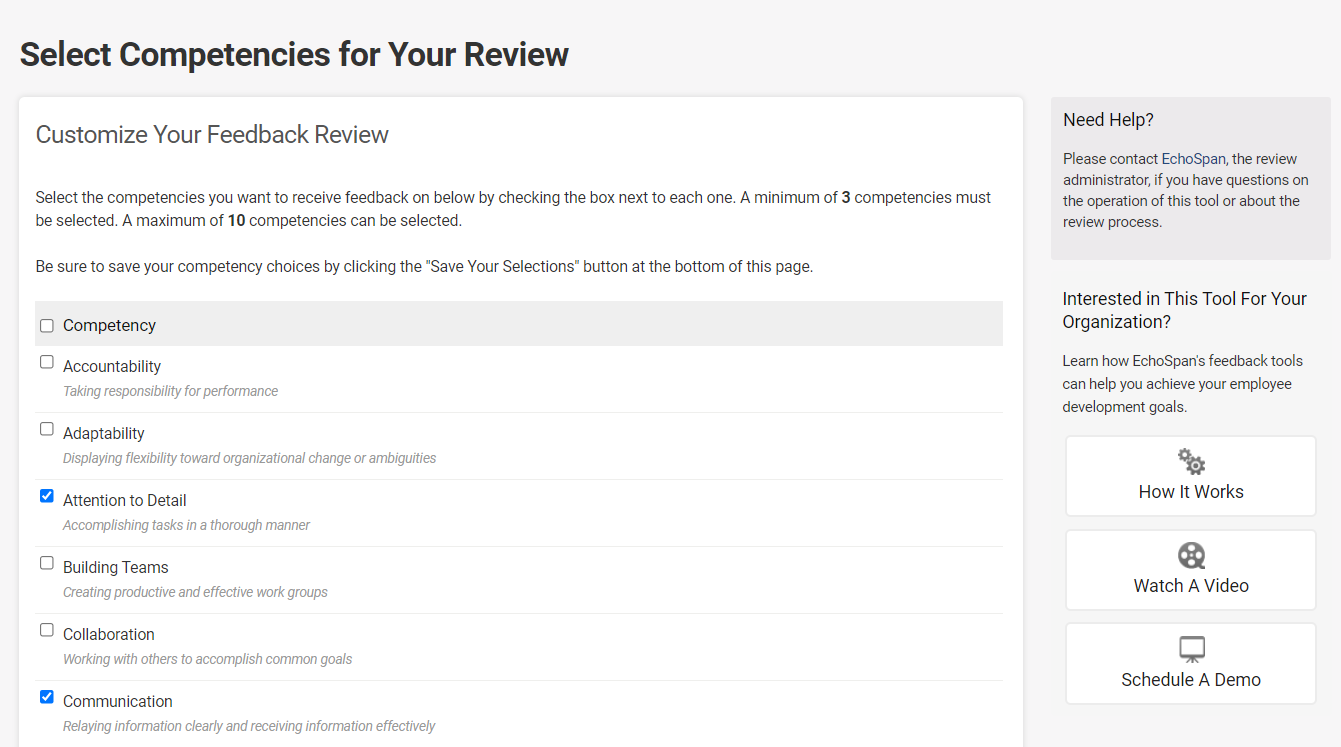 If you're looking to run a 360 on someone else, you can sign up for our free trial offering. This allows you to create an administrative account and set up a project with customized review content, workflows and reporting. This enables you to familiarize yourself with admin features and functionality for managing feedback programs, while gathering valuable insight on a trial participant. Any project templates and trial participant data can be converted and accessed in the activated account environment as well.
Contact us for more details on our free 360 and free trial options and we'll help you get started with the best fit for your needs!
Last updated: Thursday, April 29, 2021
271