Rater and Target Tools Refresh
EchoSpan Company Blog
Recently, we updated the EchoSpan administrative tool for greater usability, clarity and speed. Soon, similar improvements are coming to the end-users' tools. Among other enhancements, in the upcoming 7.80 release of EchoSpan, your users will benefit from:
WCAG compliance. The EchoSpan tool will be WCAG-compliant for responding to surveys and completing/auditing lists of feedback raters. These changes make the EchoSpan tool more accessible to users with difficulties using traditional web applications. Additional features will be made compliant soon.


Updated appearance. All user screens have been refreshed with a cleaner layout, more modern appearance and faster page load times. User homepages, survey configuration and response screens and the development planning tool all have a fresh new look and better performance.


Refreshed mobile interface. End-user tools will look cleaner and perform more efficiently on mobile devices.


Customizable color scheme. Project administrators will be able to control the color of the banner at the top of the user interface. Complimentary colors will automatically cascade to other elements in the application.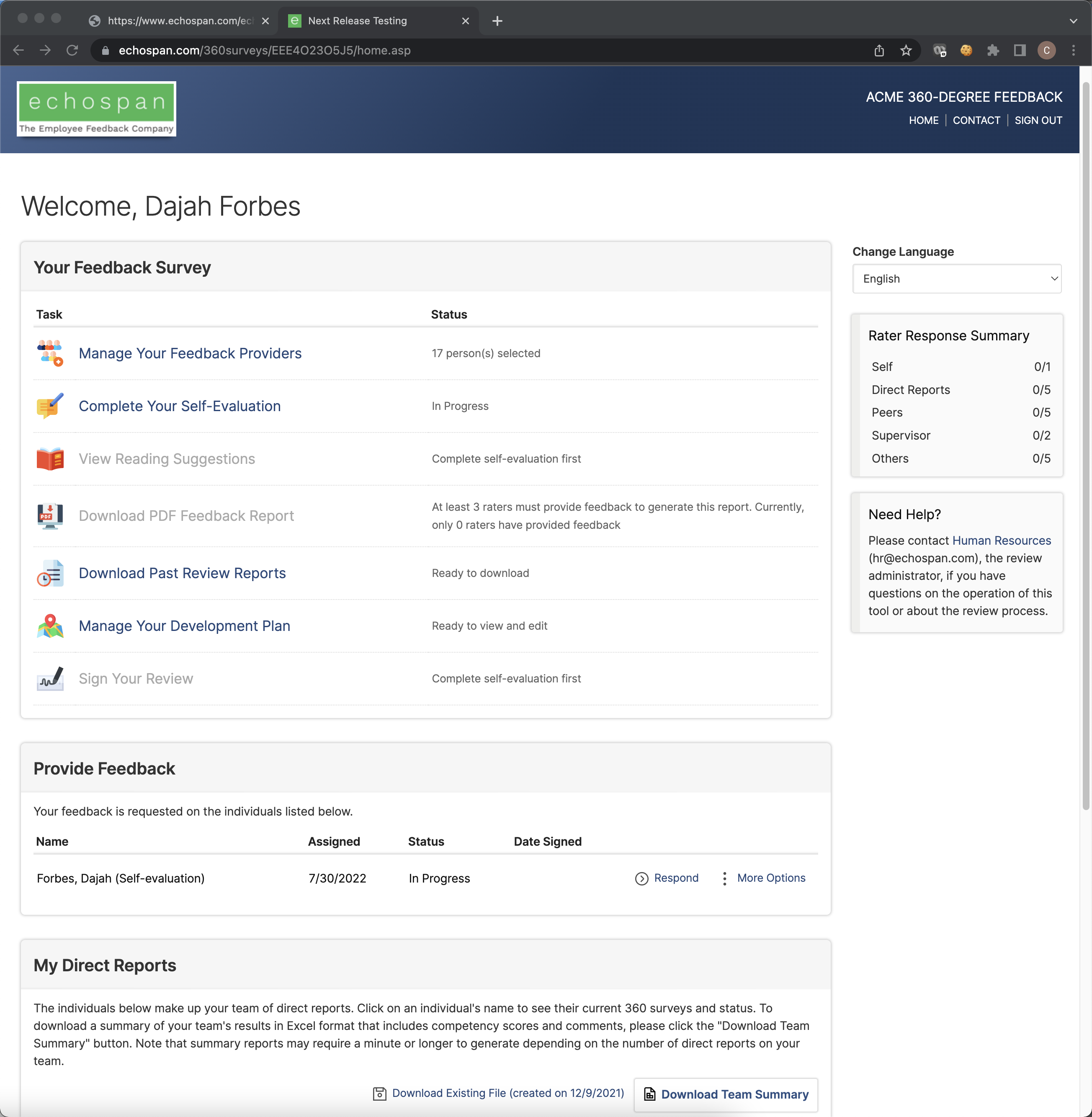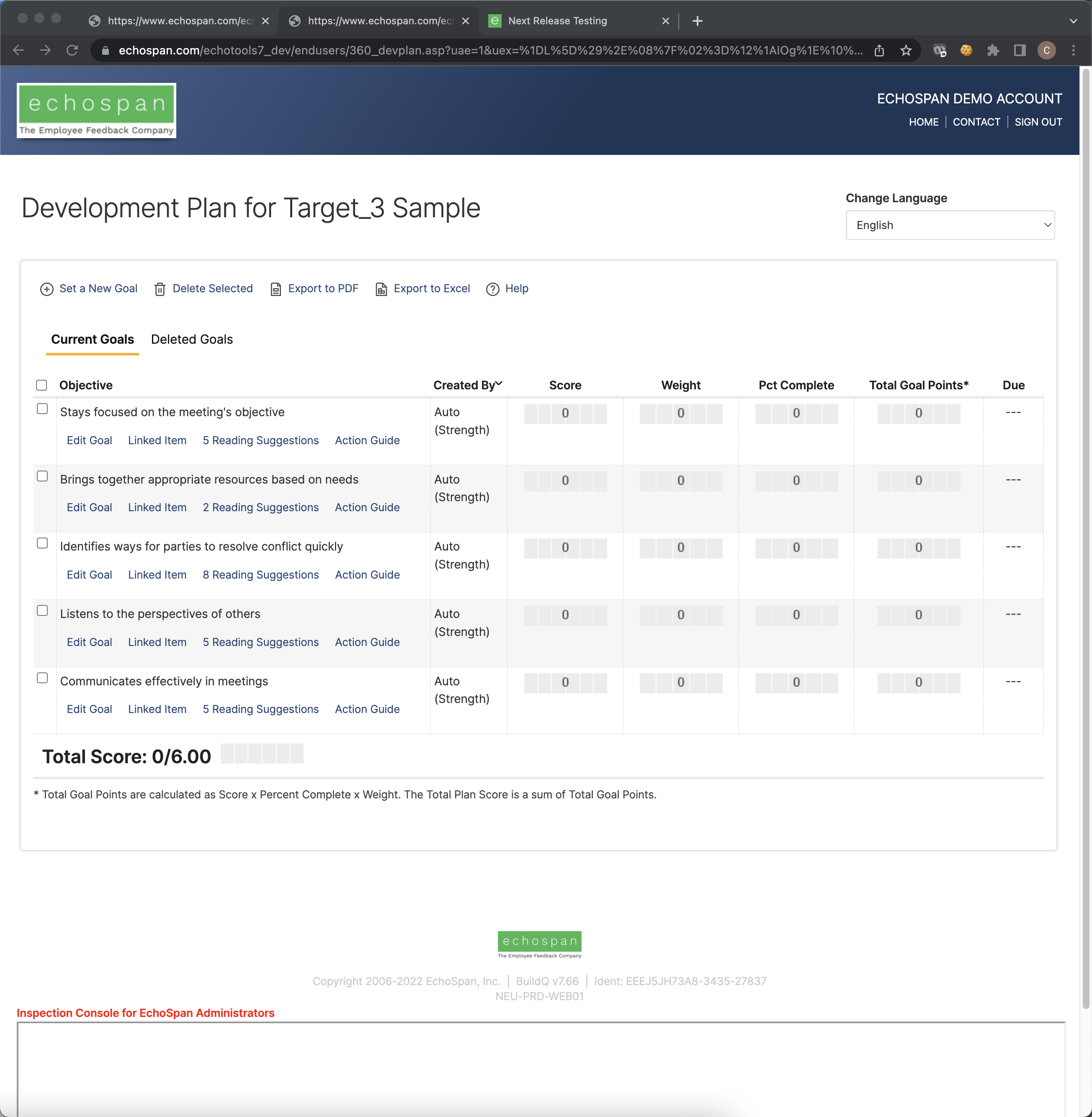 Last updated: Tuesday, August 30, 2022
310
7.80 release, end user tools, update, refresh